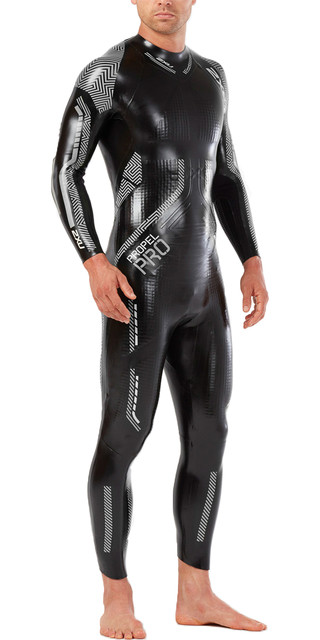 Delivering superior speed and flexibility, this is the ultimate wetsuit for the elite performer. Utilising 45 cell, the worlds most flexible neoprene, and incorporating panels that features unparalleled buoyancy for the perfect equilibrium between movement and elevation.
Garment Features
Nano SCS Coating: Extra 4% buoyancy, hyrodynamic silicone coating to reduce resistance when putting on and taking off and to alleviate water resistance.
45 Cell Seamless shoulder and arm panel: Ultimate flexibility, comfort and freedom of movement with a 1mm neoprene.
Front panel with seamless buoyancy inserts and superstretch lining: Improved buoyancy with increased flexibility.
Intermediate zone stretch (IZS) Panels: Fluid movement
Concave water entrapment zone: extreme ultra enhanced distance per stroke
Lower Leg propulsion panel: Increased kick power
Transition panel: seam overlap technology.
520% stretch internal lining: Unrivalled flexibility in shoulder and underarm panel
Floating zip panel: Extra distance per stroke
Rollbar: Increassed core buoyancy and body position.
Technical
39 Cell: The most buoyanct neoprene available with thicknesses varying from 1mm-5mm
45 Cell: Flexible material, which is applied mainly to the sleeves for ultimate flexibility, comfort and freedom of movement with a 1mm thickness nano SCS coating.
SCS Coating (Super Composite Skin): Applied as a layer over the surface of the neoprene, creating a very unique material. The micelle structure on the rubber surface repels water when in contact with air and reduces the surface resistance when in contact with water. Low resistance allows for faster speed through the water. As a result SCS provides comfort, extra freedom of movement, keeps the body warmer and decreases body fatigue whilst ensuring durability and abrasion resistance.
Fabric
100% Sponge rubber, nylon laminated
Neoprene Thickness
Front chest upper - 1mm
Front chest middle - 2mm
Front chest lower - 1mm
Upper back - 1mm
Lower back - 2mm
Upper arm - 1mm
Lower arm - 1mm
Upper front leg - 1mm
Lower front leg - 3mm
Upper back leg - 2mm
Lower back leg - 3mm
Forearm catch panel - 2mm
 
All product information is direct from Wetsuit Outlet. Merchant's category is Triathlon.
Swimwear: Take a dip into our huge collection, with men's, women's and kids' swimwear in every style you could want. Boardshorts, Bikinis, swimsuits and speedos are featured across our huge range in a massive range of colours and for every budget. So whether you are buying for style or for performance, you can count on us to hook you up with the perfect beach and poolside gear.
Popular Post Today
Created by
tavaruapt
27 weeks 4 days ago
Home
|
Contact Us
|
Become a Partner
|
Advertise
|
General T&Cs
|
Membership T&Cs
|
Privacy Policy
| Copyright © 1997-2020 Action Sports Club Limited.
Site by
// 4.638.3