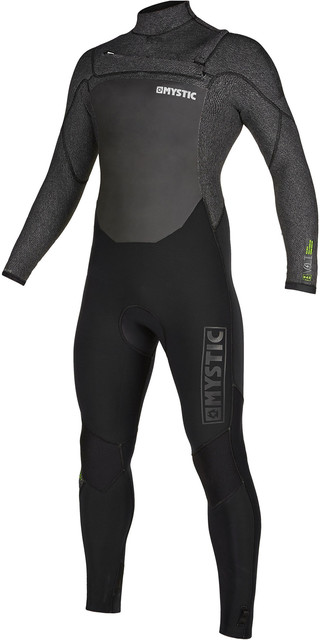 Valid:
19 January 2018
-
31 December 2020
Clearance lines are all 50% off or more. There are a great selection of must-have brands, clothing and products that customers would still be interested in buying. Usually last season but still high tech. The customer is perhaps more price conscious.
Warehouse Second- Unuse -Repaired finger nail tear + minor cosmetic scuffs on chest panel- This will not affect the suits performance.
 
It doesn™t get any warmer than this. Get toasty with the newest leader of the pack, The VOLTT. The comfiest and warmest wetsuit Mystic have ever made.
Riding in the VOLTT is like cranking up the heat in your car after a long fulfilling session. It™s as warm and welcoming as catching up with a long-lost pal over a couple of beers. Hell, the VOLTT is so warm it™s almost like eating a pizza straight out of the oven!
The new stealth-styling, with straight lines and sharp corners, is most recognizable in the updated MYSTIC V-Shape on the back. The goal was to create a suit that looks great, but feels even better. That™s why Mystic have upgraded the VOLTT using 3 different thicknesses instead of 2. The result is a warmer suit with a lot more stretch. A wetsuit you can surf all winter long.
The VOLTT comes in a hooded 6/4/3 and non-hooded 5/4/3 both with front-zip construction.  The days of using the cold as an excuse are over. You™ll never freeze your balls off with the VOLTT.
Knitflex outer lining - Durable, fast drying & high-end stretch fabric.
Fine Mystic front zip - The fine overlapping teeth create a smooth and tight closure, while maintaining the flexible capabilities of the suit. The strong metal puller with the rubber fingergrip enables an easy handling.
Waterproof stretch taping internally - Stops water ingress through the seams.
GBS (glued and blindstitched) - Strong & flexible seams.
Windmesh chest & back panel - Eliminates windchilland keeps you warmer for longer.
Windskin side panels - Eliminates windchilland keeps you warmer for longer.
Aquabarrier - Silicone printing which forms a barrier, preventing water from entering your suit.
Non slip cuffs - The cuff is designed to limit the water entry and keep the sleeve in place.
Hex-tech knee pads - Ultra durable & flexible knee pads
Key pocket 2.0 - Keyloop with mini-buckle
Aquaflush - Perforated neoprene that allows water to exit the suit, preventing the leg cuffs from filling up with water.
Velcro ankle closure straps - Velcro ankle straps to tighten the leg cuffs.
M-Flex 2.0 100% - The most flexible neoprene in our range. M-Flex 2.0 updated with even better stretch and flex properties.
Flaremesh internal lining in chest, back, lower body & hood - High performance inner lining with excellent stretch & heat reflection.
Fox Fleece internally in all other panels - Soft, smooth & incredibly warm.
Knitflex:
Knitflex outer lining top spec high-end stretch fabric. Compared to other, non-woven fabrics Knitflex is more durable and has a unique structure in the lining. This creates an excellent and uniform stretch in all directions making it a great outer lining for panels that really need to perform. Knitflex truly looks and feels amazing, but the fast-drying abilities of the fabric are even better. As soon as water droplets touch Knitflex they bead up on the surface. Knitflex will channel out larger amounts of water in no time resulting in a faster drying suit.
Fox Fleece:
Soft, smooth and incredibly warm, the renewed thermal inner lining called Fox Fleece has big loops in the fabric create a high pile lining that holds air for extra insulation. The fleece also holds less water enhancing the fast-drying abilities of the fabric. Fox Fleece has superior stretch performance in all directions making it super suitable for every panel in all of our suits.
Flaremesh:
Flaremesh lining has a carbon backing and is topped with big terry loops creating a high pile for extra insulation and a soft touch. Flaremesh also channels water through the fabric to decrease drying time. This finally puts and end to sessions starting with a wet and cold suit. The jacquard knit design is unique to Mystic™s wetsuits.
 
All product information is direct from Wetsuit Outlet. Merchant's category is Other.
Clothing Misc.: Can't find it elsewhere? Looking for a new piano necktie? A onesie or a cat suit? How about a suit of armour? Well we can't guarantee they are in stock, but if they are, then they are here.
Home
|
Contact Us
|
Become a Partner
|
Advertise
|
General T&Cs
|
Membership T&Cs
|
Privacy Policy
| Copyright © 1997-2020 Action Sports Club Limited.
Site by
// 4.638.3