Hi, I wonder if I could ask for your advice on the best way to repair a board topsheet that has started to bubble / come away from the turning edge on one of my boards.
There was always a little bubble / topsheet scrape repair in this location when I picked up the board (2nd hand).
But it was pretty small, no more than a cm or two.
After lending the board to a friend for his family ski holiday, it returned with the edge coming away, probably a length of about 4 inches now.
There's no ding or buckling to the metal edge that I can see, just the topsheet is moving away: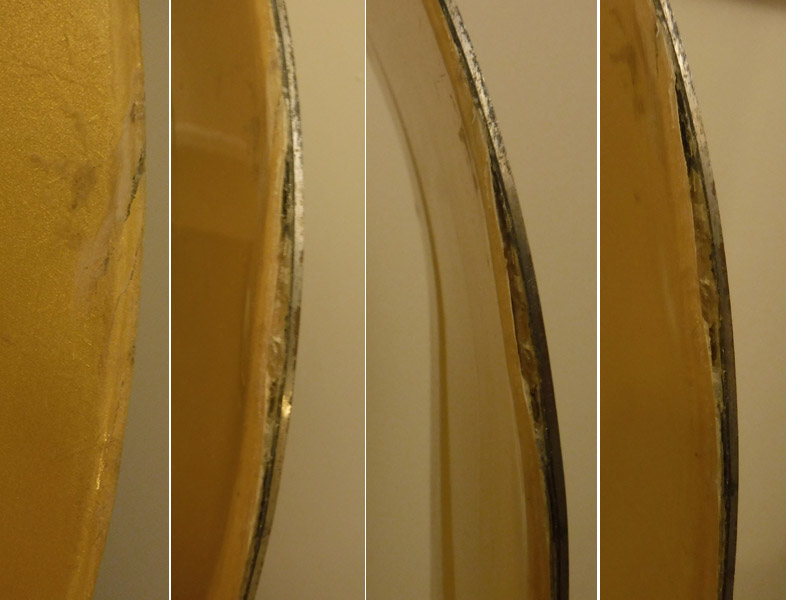 Everything is robustly solid, there's no flappyness or flex in the topsheet material in this area. But clearly there has been water penetration, and everything looks very nasty and crusty.
Clearly I need to scrape out the gap, and fill it with resin of some sort.
I wanted to know if anyone has done similar repairs in the past, and any reccomended products to use?
Is clamping this necessary if it's already pretty solid? The repair doesn't need to be uber-pretty, it just needs to be functional to stop the board getting worse.
Cheers!